Lakefront Views
Pool, Spa
The Story
The owners of an existing lakefront home decided they wanted to add a pool and spa. In order to maintain flexibility for the use of their backyard space, we nestled the pool into an opening behind the house, leaving enough sod to the side for other uses. In order to make the pool feel as though it had always been there, we carried the same brick from the house down to the pool area.
The elevation difference from the house down to the proposed pool was approximately 4′ so we designed three terraces with steps and retaining walls to connect the two spaces. These retaining walls helped connect the spaces but also provided or much-needed space for guests to sit.
One significant factor in the design was creating view corridors from the pool area to the lake. Planning ahead of time where these views would be was the starting point for the design of the pool and the location of seating spaces around the pool.
Before
After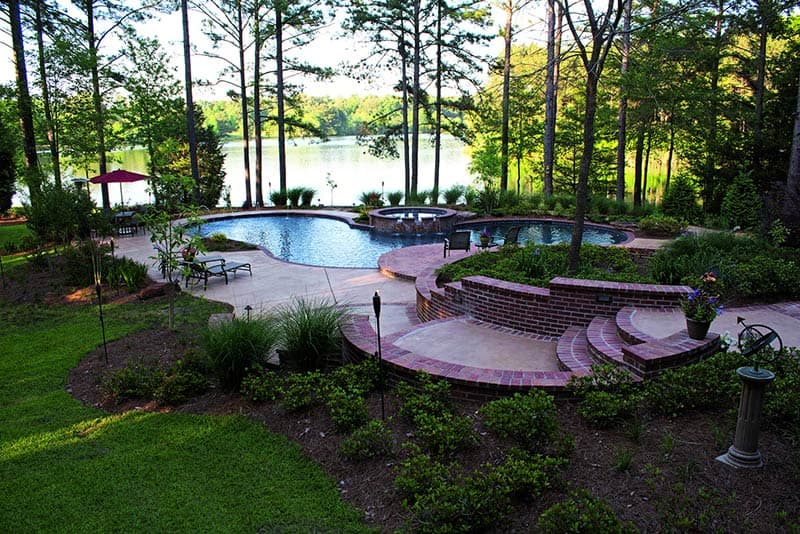 What Are YOU WaITING FOR?
Get The Outdoor Space of Your Dreams