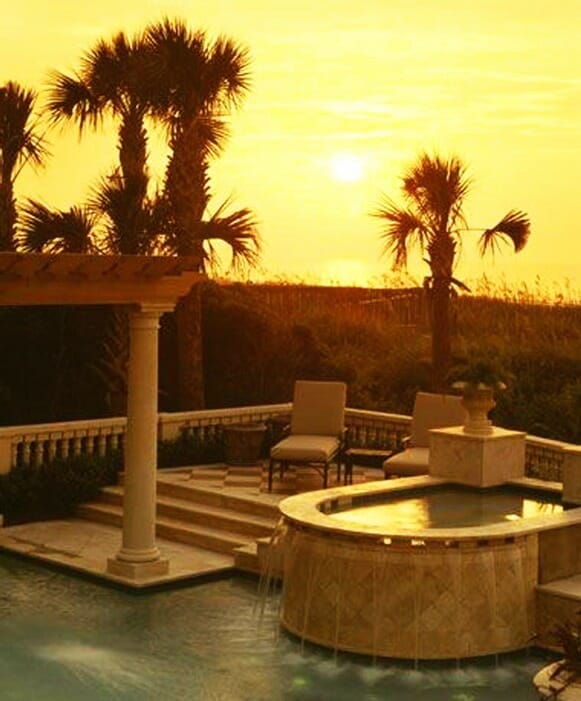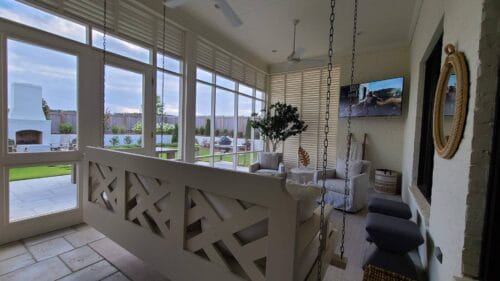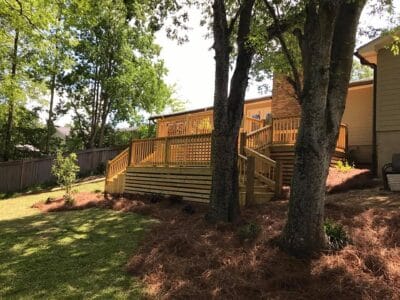 About Gary Haygood Design
For over 30 years, we've helped clients turn their properties into beautifully designed and expertly built paradises to fit their unique styles and needs. We invite you to review our samples of recent Residential Landscape Architecture projects, let your imagination flow, and call us to discuss your dream paradise!
Licensed Professional Landscape Architect
As a seasoned, Licensed Professional Landscape Architect, Gary Haygood Design helps homeowners create their personal oasis, select the best site and views for their homes, and dramatically improve curb appeal.
With over 30 years of experience, Gary Haygood has the expertise to manage a wide array of projects and budgets with new construction or remodels. Whether you're seeking a natural meandering style or a contemporary urban style, whether you're imagining an outdoor cooking and living area, a secluded relaxing spot nestled in your backyard, or maybe a pool complete with fountains, we can give you the paradise you've always wanted.
Education
Bachelor of Landscape Architecture, Cum Laude, Mississippi State University, 1988
Bachelor of Science degree in Landscape Contracting, Cum Laude, Mississippi State University, 1988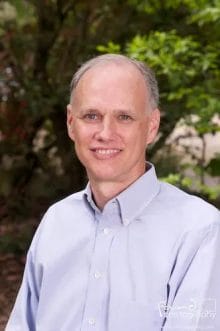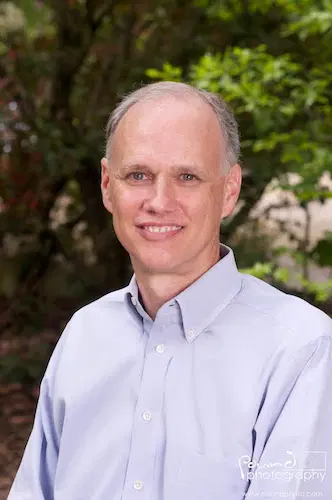 Gary developed well-rounded design insight by living in places with notably different styles like Hilton Head Island, SC, and Tampa, FL, and bringing fresh ideas back to MS. His experience has included resort planning, golf course community master planning as well as high-end multi-family and single family design.
Licenses and Memberships
Licensed Professional Landscape Architect (PLA)
Mississippi License: 585
Louisiana License: 19-0772
Florida License: LA0001610
Mississippi Board of Contractors License #22888MC
Louisiana Board for Contractors License #888081
Member, Council of Landscape Architecture Registration Board (CLARB) Record: 37465
Member, American Society of Landscape Architects (ASLA)
Past Member, MS Landscape Architecture Advisory Committee (LAAC)
Insured: General Liability and Worker's Compensation
Gary Haygood, PLA, ASLA
Owner
My faith keeps me grounded, honest, and fair in both my personal life and business ventures. My family and I are very active Broadmoor Baptist Church in Madison, where I serve as a deacon. I've been blessed with a wonderful family—my beautiful wife of over 30 years, Helen, and our two incredible sons, Reid (Mary Helen) and Will.
Chuck Byrd, PLA
Landscape Architect
Chuck is a licensed landscape architect with 40+ years experience and degree from LSU. Originally from Lousiana, he's worked across the south on everything from small garden designs to zoo master plans! Chuck and wife Julie reside in Brandon, MS and have two sons, Chad and Nathan, who live in the Jackson metro area and a daughter Mary Hannah (Nathan) who lives in Southhaven, MS. He's a proud granddad to 3 grandchildren.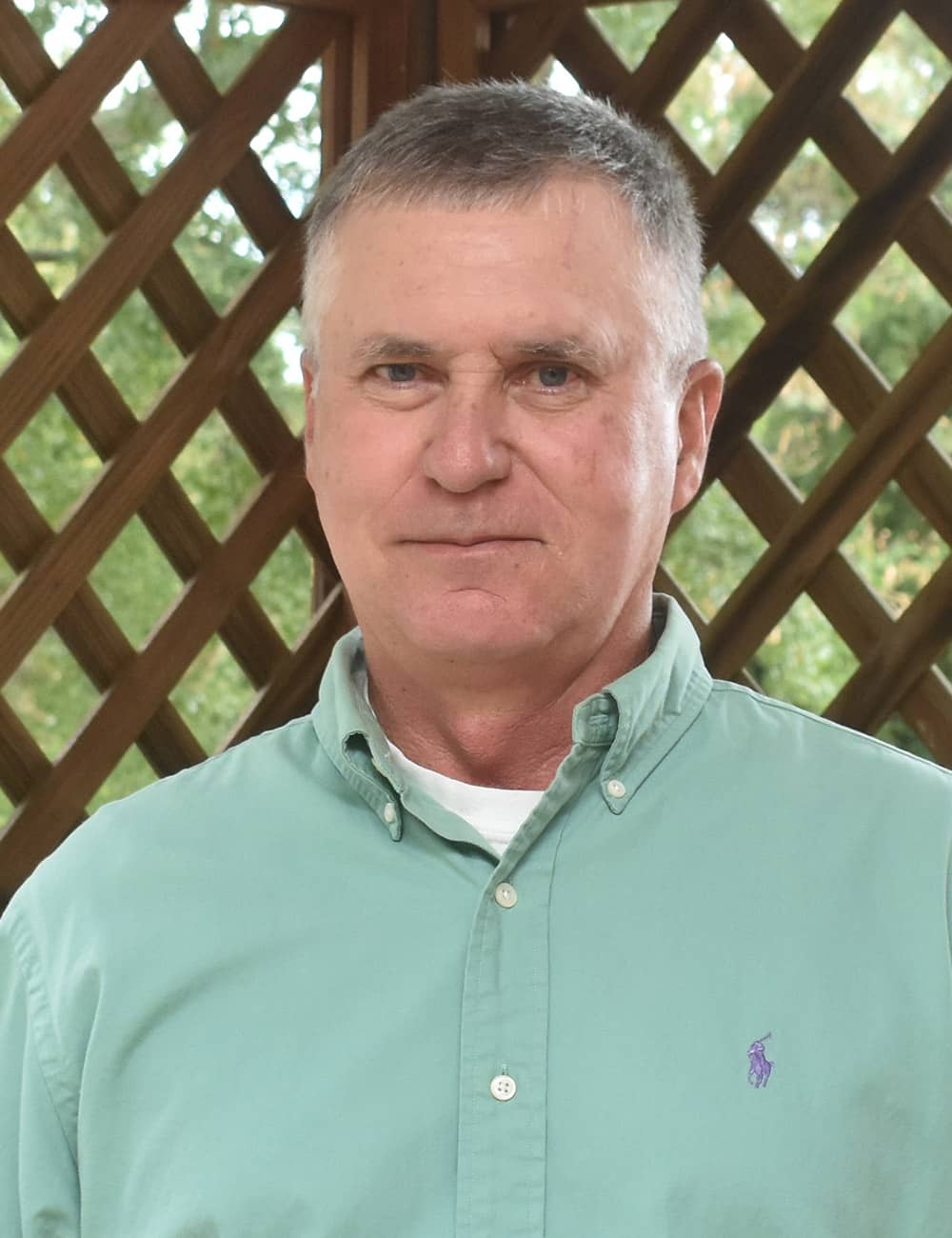 George Ross
Construction Manager
With 30+ years of experience in the construction industry, George leads project management to ensure quality control in cost estimating, scheduling, materials, and overseeing all subcontractors. George received his bachelor's degree in Landscape Architecture from Mississippi State University. He and wife Channelle reside in Florence, MS with their son, Caleb, and daughter, Claire.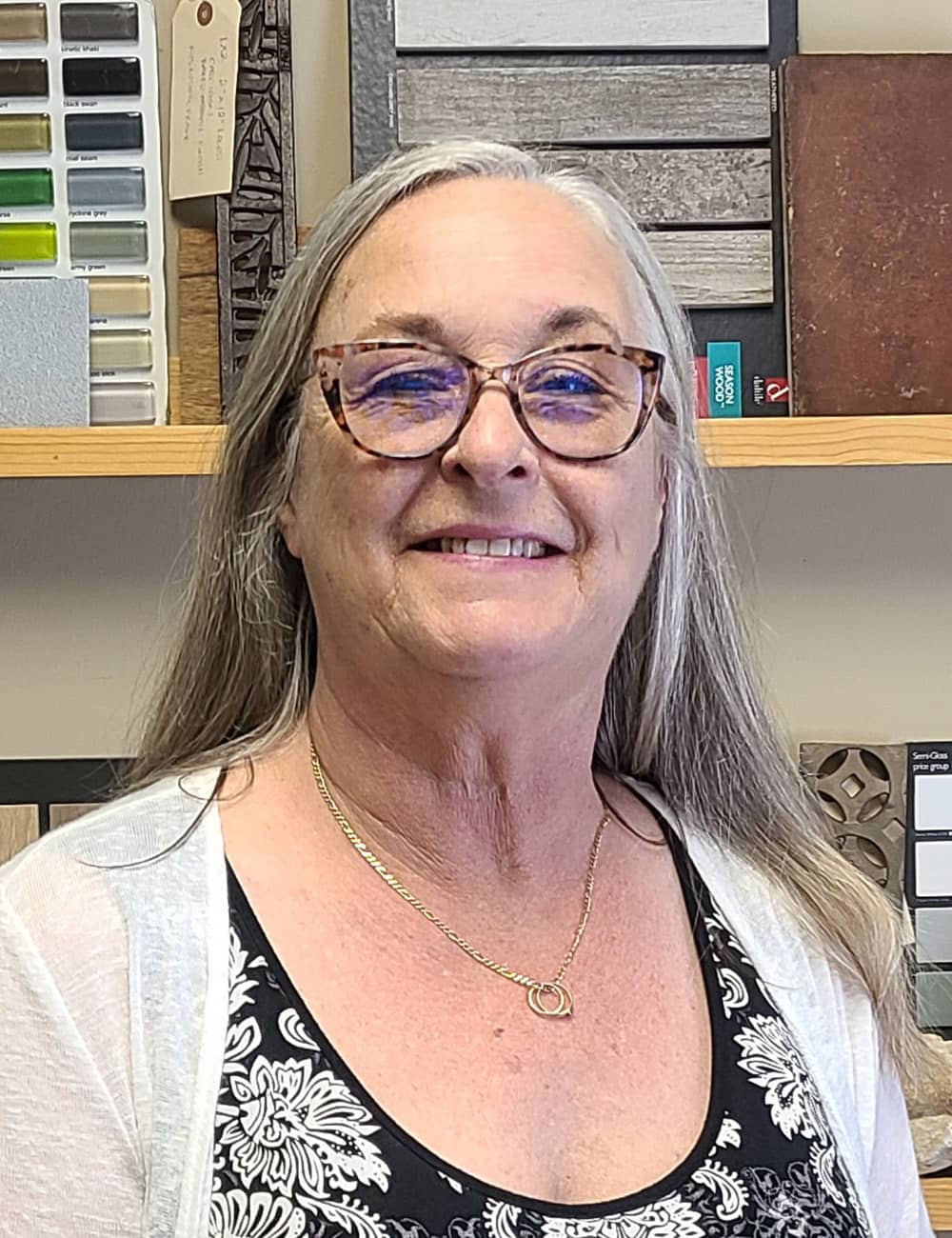 Pam Hayes Tisdale
Office Manager
Pam keeps our office running smoothly for our staff and clients as she oversees office administrative needs, bookkeeping, scheduling, and policies and procedures. Pam resides in Jackson and loves spending time with her grandchildren and reading John Grisham novels.
Working with Gary Haygood is an absolute pleasure. We first started working with Gary after the construction of our guest cottage. Gary worked with our architect and builder to bring the garden of our home, pool, and cottage into one beautiful flowing design.
Couldn't Have Asked For Better
Gary has done an excellent job for my husband and me on our plans for our entire property! He has many years of experience and it shows through his attention to detail and passion for his work. We couldn't have asked for a better landscape architect! Thanks, Gary!
Gary Haygood listens to what you say about what you want to happen in your landscape project. He has new ideas and he keeps abreast with what will work with your taste. The contractors he suggests are reliable and competent as well.
Gary did a great job designing our yard, he's very thorough and creative. The pool is unique and overlooks a lake, the hot tub is a nice addition.
Gary is a very talented landscape designer and very knowledgeable about plants. Gary is very nice and easy to deal with.
This is my first house build and I'm a swimmer. I wanted a pool with a 20-meter swim lane and was having problems conceptualizing what that could possibly look like and not be a big pink elephant in my backyard. I needed someone to help not only create something that I thought would look good, but would also have an eyepopping curb appeal in the event I sold this home in the future. Gary was that "someone". He designed a pool, spa, swim lane that was more than wow. It's the focal point of the back yard and the whole house really. Gary is very easy to talk to. He really listened to my likes and dislikes, and he had a way of converting all of my information into a design that really knocked it out of the park for me. I even had other architects and landscapers commenting on his outstanding design and use of varying terrain elements. Wow….just wow. Thank you Gary!
My backyard was a muddy mess. Every time it rained it filled with water. Plus the view out my back windows included the neighbors' houses. Not only did Gary and his guys fix the erosion problem, the dry creek bed they installed to fix it looks amazing. That, plus the trees they added to block the view of the neighbors' houses, the beautiful flower beds and the plush sod lawn, makes me love being out in my backyard. I highly recommend the Haygood team!!
Gary developed several concepts
When we selected Gary Haygood to develop a landscape and pool plan for our house on the reservoir, we had several important criteria (as most people would): preserve/enhance our lake view, provide an attractive hardscape design, incorporate the pool into our outdoor living area, and tie it all together with flower beds and plantings. We liked that Gary developed several concepts for us which we reviewed and then made a final selection. The pool/spa design he developed is quite creative, incorporating bubblers adjacent to our living area to provide constant water sound, and containing a shallow beach area for parking lawn chairs in the water and wading with toddlers. We have received lots of favorable comments on the entire design. We wanted a pool and backyard that was so attractive it just draws you out there, which was achieved. When out of town visitors arrive, they all seem to end up in the pool within 10 minutes of getting here!
Our backyard was a disaster.
Our backyard was a disaster. Too many pine trees, no grass would grow and no design whatsoever. We did not even like to spend time on the patio because it was so bad looking. A friend recommended Gary for a solution to our problems. I needed low maintenance, color, a pleasing to the eye design and just help creating an overall look. He had trees cut to create light in the backyard, designed a lovely garden plan that includes a rock path. Now we have plants, flowers and GRASS for the first time in years! We have spent more time on our patio the past few months because it is appealing and lovely to enjoy. Now on the front yard!!
Gary and his team redid my backyard for me. They installed a new composite dock on the lake which I just love! and redid the walkways done to the lake. Really love all the work they did. My backyard looks so great and is now such an oasis to retreat to after a long hard day, thanks to Gary and his team!
Gary is both talented and professional. His attention to detail and ideas for landscape design is impeccable. If you are looking someone to make your dream yard come to life, call Gary!!!
– Aliscia Oglesbee-Realtor- Dream Home Properties
Turned our crazy ideas into a beautiful back yard
Gary was great to work with. We wanted to turn our outdoor space into something that we could enjoy and he did just that. We are so pleased with the attention he gave to detail. Gary listened to us and turned our crazy ideas into a beautiful back yard.
Gary worked hard to provide a great look for us
Our process began with wanting our backyard to feel finished and usable. We didn't have specific plans, and Gary gave us so many excellent ideas to choose from. Gary worked hard to provide a great look for us that met our needs and style while keeping cost well within our budget. The contractors were very friendly and kept the yard very clean during the process. Gary was excited for us as the project continued, was present to ensure quality work, offered input, yet was never offended if we chose differently. We are very happy with the money we spent for our yard to feel like an extension of our home. We would recommend Gary Haygood for any landscape architect needs.
We love sitting and looking out at the gorgeous landscape
Our backyard is extremely shady and we have trouble getting grass to grow. The landscaping was poorly done and looked terrible. Gary and his crew did a bang up job in creating a beautiful oasis. They added plants, flowers, a huge planter and created a raised retaining wall. They also addressed our drainage problems. It was a pleasure to work with them and I would highly recommend for any of your outdoor needs. We love sitting in our screened in porch and looking out at the gorgeous landscape.
His attention to detail and ability to think of things outside of the norm is valuable
I've had a chance to work with Gary on the planning phase of my backyard and pool project. His attention to detail and ability to think of things outside of the norm is valuable. I haven't decided to move forward with the project just yet, but if and when I do, I'm confident Gary will do a great job in a timely fashion, while addressing each and every one of my needs.