LICENSED Landscape Architect – MS, LA, FL
Outdoor Spaces That
Bring Families Together
Transform your backyard into a gathering place for life-long memories.
Don't Settle for a Dysfunctional Yard
or worse… a remodel nightmare!
A spa experience…right in your own back yard.
We don't just care about the finished product.
We care about your experience of the process.
We know a remodel can feel overwhelming. There are a lot of decisions to be made, and you don't want to make the wrong one. You and your family deserve an outdoor space that is functional and beautiful – the kind of space that calls for you to slow down, stay awhile, and make memories together – and we want to help you realize that vision.
With Gary Haygood and his knowledgeable team on your side, you can be confident that they will guide you each step of the way to ensure it will be stress-free, all while feeling great about each choice you make. Stop only tolerating your dysfunctional yard today and transform your outdoor space into a place you, your children, and friends and family want to spend time with a design, specifically tailored to your lifestyle, by Gary Haygood Design. 
I have had the privilege of working with Gary on two occasions. Most recently, Gary created a paradise out of nothing but dirt and a big slope in our backyard following the construction of our new home.
We were a little skeptical if we would really use the outdoor spaces he designed but we actually enjoy being out there more than being inside our new home and, seriously, we use it every single day!
Gary guided us through the entire process from concept design through construction. He was so easy to work with and, with his tremendous experience and knowledge, we were comfortable throughout the project! We were so impressed with him and his guys building it.
Just today I was complimented on the project by a friend who suggested it should be featured in "Southern Living Magazine"… enough said!
Ed and Ruth Worthington
Madison, MS
Outdoor Transformations to Inspire You
How to Get Your Outdoor Oasis…
1. Schedule
Gary will come see your property, discuss your project ideas, and get your wish list for what you want to add (or in some cases, subtract) to your outdoor space.
2. Plan
We will develop your custom design. Once your design is complete, we will discuss construction, OR you can take your design and manage the build phase.
3. Enjoy!
With construction complete, you will have a space to make lifelong memories with the people you love the most.
Your Guide to the Outdoor Space of Your Dreams
You want to be a welcoming host to your family and friends but your yard isn't designed for anything but yard work so you're limited to indoors. You need an outdoor space that's functional and beautiful. The kind of space that calls you to slow down, stay awhile, and make memories together.
The thought of a landscape design project can feel overwhelming. You want to get it right and it isn't the kind of thing you have experience doing every year.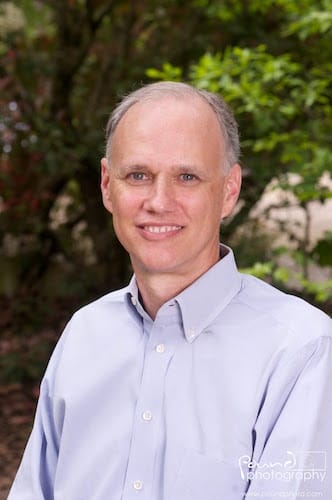 Gary Haygood, PLA
Download Our Free Guide
10 Tips to Make Your Next Landscape Design Project a Success
Avoid the most costly mistakes we see people make when doing a landscape project.