Dream Oasis
Outdoor Fireplace, Outdoor Kitchen
The Story
You will be amazed to see how this inviting, spectacular outdoor living space started in the backyard overwhelmed with trees and underbrush and practically unusable because the clay soil kept the area wet and soggy. The homeowners had a substantial "wish list" and Gary was able to deliver on all of their desires. The space needed to accommodate large groups for entertaining yet still provide cozy, intimate spaces.
Outdoor cooking and dining were musts, so Gary provided a large granite countertop, a massive grill, a full-size sink, and custom cabinets all under an arbor with lights and fans. There is a large dining area where 6 can dine comfortably. The outdoor living room is spacious enough for guests but cozy enough for two to warm themselves by the focal point of the space, a large fireplace whose hearth provides additional seating as well as a hidden t.v.
Gary designed multi-purpose planters so they could also provide additional seating when needed. Tucked in one corner is seating for two creating a perfect spot to enjoy morning coffee or a private conversation. Likewise, the swing under its own pergola is inviting and a family favorite. Gary maximized the existing courtyard by carrying the same pavers into the space which provided a sense of unity, and the bricks used in the fireplace and elsewhere were selected to match those of the home providing a sense of visual continuity. This family's personal oasis will be enjoyed for many years to come.
Before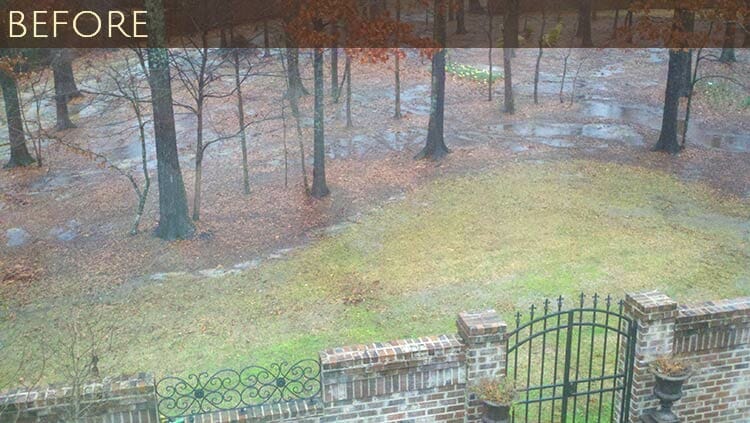 After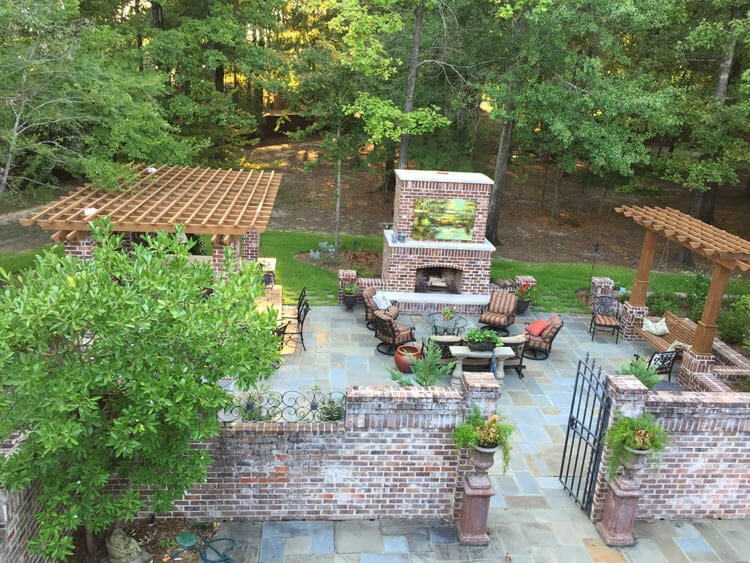 What Are YOU WaITING FOR?
Get The Outdoor Space of Your Dreams